foto: Erica Laurell
I hennes webshop kan man beställa helt underbara virkkit. Nu är bara problemet att jag aldrig har virkat och har ingen aning om hur man gör. Tror jag skall låna en bok på biblan och lära mig. Blir så genuint och fint...
härligt virkad nalle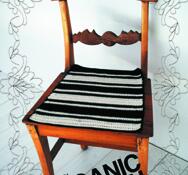 cool sittsdyna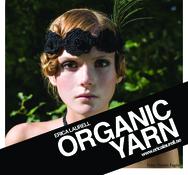 härligt hårband som jag gärna skulle använda
Som sagt bara en detalj- måste lära mig virka först.
Måste även säga att Erica Laurells layout var en av de finaste, både typsnitt , bilder och färger. Underbart!
Gå in på hennes
webshop
om du kan virka, finns många fina mönster!!!
I have found a
webshop
made by Erica Laurell who sells organic yarn in order to crochet wonderful things. Take a look if you are intrested in her beautiful patterns. I personally love her website's layout, pictures and colours.
Have a nice day! Here the flue is still ruling... :(
// KLARA
// klara